Episodes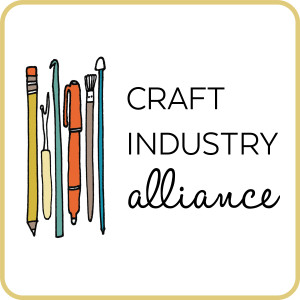 Monday Jan 17, 2022
Monday Jan 17, 2022
Today on the Craft Industry Alliance podcast, we're talking about building a knitting business with my guest Safiyyah Talley.
Safiyyah is the creator of the popular blog thedrunkknitter.com. She has an independent Ravelry store, hosts a podcast, and her design work has been featured in online publications such as The Bobble Club, The Fiber Company, LoveKnitting, and Darn Good Yarn—and in Warm Hands, a book of knitting patterns. She teaches knitting classes virtually and at knitting shows including Vogue Knitting Live. Safiyyah's new book, 2 Socks in 1, comes out this year with Storey Publishing. Safiyyah lives in Indiana.
+++++
To get the full show notes for this episode visit Craft Industry Alliance where you can learn more about becoming a member of our supportive trade association. Strengthen your creative business, stay up to date on industry news, and build connections with forward-thinking craft professionals. Join today.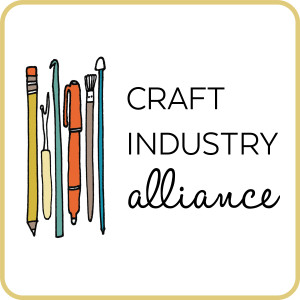 Wednesday Jan 12, 2022
Wednesday Jan 12, 2022
Today we are replaying an episode that originally aired a few years ago.
We learned this evening about the passing of Melanie Ham. Melanie was truly a bright light in the craft world. Her warm, smile welcomed everyone to learn from her craft videos, whether it was crochet, sewing, or quilting. Melanie was also a wife and mother.
I was lucky enough to interview Melanie in February of 2018 and wanted to replay that interview today as a way to celebrate her life. Listeners may note that the podcast had its former name and theme music when this episode aired. Thank you for listening. I hope this interview is a small way to honor Melanie Ham's legacy.