Episodes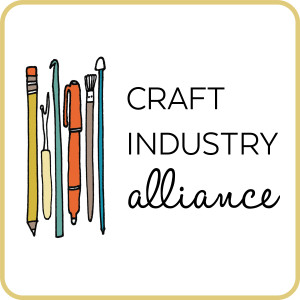 Monday Aug 13, 2018
Monday Aug 13, 2018
In this episode of the Craft Industry Alliance podcast we're talking about creating a quilt show with my guest, Matt Reese. Matt is the owner of Road to California, the premier consumer quilt show west of the Rocky Mountains. Road to California features over 1,000 antique, traditional, art, and modern quilts and awards over $92,000 in prizes to artists from all over the world. 190 vendors come to the four day event at the Ontario Convention Center in Ontario, California where 39,000 people gather come to see the show, shop, and take 225 classes. Matt recently bought the show from his grandmother, Carolyn Reese, who has owned and run Road to California since 1990.
+++++
Today's show is sponsored by Hello Atelier, the podcast that takes you inside the artist's studio. Join host Betsy Blodgett as she sits down with quilters, textile artists, ceramicists, painters and more – many in their very own studios. Further immerse yourself in creative worlds by visiting www.helloatelier.org to see photos from our studio visits and links to each artist's work. Then, sign up for the Hello Atelier newsletter for bonus interviews with makers and entrepreneurs – past guests include While She Naps' Abby Glassenberg!
Hello Atelier is available on your favorite podcast app. Check out our most recent episode, an interview with quilt designer Luke Haynes. If you like what you hear, please subscribe and give us a rating.
+++++
Please note that this show used to be called the While She Naps podcast. The name has changed, but the content and host have stayed the same.
To get the full show notes for this episode, visit Craft Industry Alliance where you can learn more about becoming a member of our supportive trade association. Strengthen your creative business, stay up to date on industry news, and build connections with forward-thinking craft professionals. Meet with show host, Abby Glassenberg, each month for our Craft Business Roundtable, get access to courses and webinars taught by industry leaders, and much more.