Episodes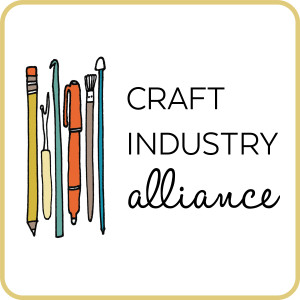 Monday May 06, 2019
Monday May 06, 2019
On today's episode of the Craft Industry Alliance podcast we're talking about building a career as artist who makes quilts with my guest, Jane Sassaman.
After a varied career in the design world, Jane Sassaman began to quilt in 1980. She found that these "soft paintings" satisfied the draftsman, the craftsman and the artist in her.  Consequently, she is now a dedicated (some say "obsessed") quilt artist and fabric designer.
Her art quilts have been shown in many national and international exhibits, including Quilt National 1989 through 2005 and Contemporary American Quilts, the first major exhibit of American art quilts in England. Her quilt "Willow" was named as One of the One Hundred Best American Quilts of the Century. Jane is also the author of The Quilted Garden. The book includes twenty years of her work and exercises for making nature-inspired quilts.
Jane's love for historic decorative arts can be seen in all facets of her work, but it is especially evident in the exuberant fabric she is currently designing for FreeSpirit. Her designs are oversized and colorful and have been coined as "William Morris on anti-depressants". They are created for quilts, wearables and home decorating. Her latest book, Patchwork Sassaman Style, beautifully illustrates her fabric "in action."
+++++
This episode is sponsored by Sewing Studio. From fabric and tools to patterns and gifts, Sewing Studio's full online studio continues a tradition of sharing sewing with future generations.  Curated by Karleen, this community hopes to help make your sewing experience the very best.  Visit www.sewingstudio.com and be sure to follow on Instagram, Facebook and Pinterest. Remember to use the code Abby10 at checkout to receive a 10% discount off your entire order.
+++++
Please note that this show used to be called the While She Naps podcast. The name has changed, but the content and host have stayed the same.
To get the full show notes for this episode, visit Craft Industry Alliance where you can learn more about becoming a member of our supportive trade association. Strengthen your creative business, stay up to date on industry news, and build connections with forward-thinking craft professionals. Meet with show host, Abby Glassenberg, each month for our Craft Business Roundtable, get access to courses and webinars taught by industry leaders, and much more.