Episodes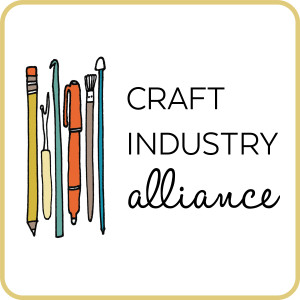 Monday Jun 17, 2019
Monday Jun 17, 2019
On today's episode of the Craft Industry Alliance podcast we're talking about running an indie sewing pattern business with my guest Taylor McVay of Blueprints for Sewing.
Taylor McVay is a designer, artist, and educator. She creates sewing patterns for unique, architecture inspired garments. Along with running Blueprints, Taylor teaches fashion design, pattern making, and sewing in the Boston area. Taylor creates one of a kind garments, experiments with techniques like weaving and embroidery, and loves to repurpose and recycle textiles. She spends a lot of her time thinking, writing, and talking about 'slow fashion'.
Taylor lives not too far from me and she was able to come to Wellesley and spend some time with me in my studio to record this episode which was such a treat.
+++++
This episode is sponsored by KAI Scissors. KAI Scissors are the premier sewing, quilting, tailoring, and craft scissors available today.
Made of hardened stainless steel, they are smooth, light, and offer fatigue-free cutting for all of your cutting needs.  KAI manufacturing has been making quality cutting blades for over 100 years.  So, remember, all orders on KAIScissors.com have free shipping (inside the United States).  Use the code naps to save 20% off on kaiscissors.com
 +++++
Please note that this show used to be called the While She Naps podcast. The name has changed, but the content and host have stayed the same.
To get the full show notes for this episode, visit Craft Industry Alliance where you can learn more about becoming a member of our supportive trade association. Strengthen your creative business, stay up to date on industry news, and build connections with forward-thinking craft professionals. Meet with show host, Abby Glassenberg, each month for our Craft Business Roundtable, get access to courses and webinars taught by industry leaders, and much more.