Episodes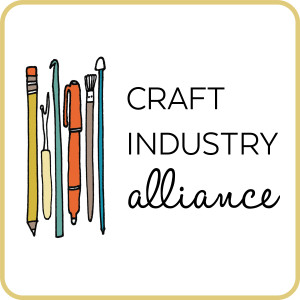 Monday Oct 21, 2019
Monday Oct 21, 2019
On today's episode of the Craft Industry Alliance podcast, we're talking about quilting and activism with my guests Sara Trail and Juan Tapia.
We recorded this episode in person at the New England Quilt Museum in Lowell, Massachusetts where there is an exhibit up through December 1, 2019 of the Social Justice Sewing Academy Quilts called Piecing Together Youth Voices in a 21st Century Sewing Circle. 
Sara Trail is the founder and executive director of the Social Justice Sewing Academy. Sara learned to sew when she was a toddler and had a sewing career as a teenager when she wrote Sew with Sara, a book that teaches teens and tweens how to sew clothes and accessories. She also starred in nationally published DVDs called Cool Stuff to Sew with Sara, designed two fabric collections with Fabri-Quilt and a pattern collection with Simplicity. While attending UC Berkeley, Sara created a quilt in memory of Trayvon Martin and her love for sewing and passion for social justice intertwined. After graduating from the Harvard University Graduate School of Education, she founded the Social Justice Sewing Academy (SJSA) to be a platform where youth create art that engages and educates communities. 
Juan Tapia is one of the students who has been a participant in the Social Justice Sewing Academy. Juan just graduated from high school and is now working for a non-profit called Courage, Communities United for Restorative Youth Justice, that works with formerly incarcerated. He's a digital design associate and is hoping to become head of the communications department at the organization
+++++
This episode is sponsored by Search Press. Bringing you the finest in art and craft instruction books to improve your skills or ignite a new passion.
 See Search Press books in your local fiber arts and craft store or view our whole catalog at Search Press North America [www.searchpressusa.com]. Visit Search Press at New York Sheep & Wool Festival, Quilt Market, Embroiderers' Guild of America, TNNA and many more craft industry events. Use code nap0819 to receive 15% off your book purchase on our website Search Press North America.
+++++
To get the full show notes for this episode visit Craft Industry Alliance where you can learn more about becoming a member of our supportive trade association. Strengthen your creative business, stay up to date on industry news, and build connections with forward-thinking craft professionals. Join today.