Episodes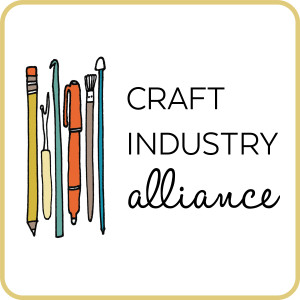 Monday May 04, 2020
Monday May 04, 2020
On today's episode of the Craft Industry Alliance podcast, we're talking about building a crochet business with my guest Toni Lipsey.
Toni is the designer and instructor behind TL Yarn Crafts. Through her printable patterns and cheery video tutorials, she strives to make crochet accessible to makers of every skill level. Toni learned to crochet as a teen but honed her skills after graduating from college. She was bitten by the entrepreneur bug in 2015 and began TL Yarn Crafts as a finished product business. Designing soon became the focus and she was able to quit her day job in 2017. At present, Toni spends her time nurturing her community of over 175K makers across platforms by offering approachable crochet patterns and handmade business wisdom. 
+++++
Today's episode is sponsored by Amy Barickman. Amy is the founder of Indygo Junction and authored the award-winning book Vintage Notions: An inspirational guide to needlework, cooking, sewing, fashion and fun! Visit Amy's blog and sign up for her newsletter to follow her journey as she curates and shares fabulous images and projects for you to create. Amy's will newsletter notify you about upcoming Vintage Made Modern videos and Vintage Notions LIVE events.
+++++
To get the full show notes for this episode visit Craft Industry Alliance where you can learn more about becoming a member of our supportive trade association. Strengthen your creative business, stay up to date on industry news, and build connections with forward-thinking craft professionals. Join today.