Episodes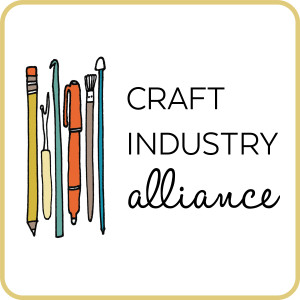 Monday Aug 03, 2020
Monday Aug 03, 2020
On today's episode of the Craft Industry Alliance podcast, we're talking about building a business in ceramics with my guest Emily Reinhardt.
Emily Reinhardt created The Object Enthusiast in 2011 right after graduating from Kansas State University. The greatest gift of all was the mentorship and guidance of professors and teachers in the ceramics department at Kansas State, and without these mentors, The Object Enthusiast would not have been born. Emily focuses primarily on creating functional objects that elevate the everyday while also branching off into some sculptural and conceptual pieces. Over the last year, the focus has shifted from mass production to a slower pace of creation - making sure each piece is brought to life with love and intention.
+++++
This episode is sponsored by Schacht Spindle Company.
Schacht Spindle Company has been manufacturing hand weaving looms and spinning wheels in Boulder, Colorado since 1969. Schacht products are beautifully crafted tools designed with the craftsperson in mind. Sign up for their monthly newsletter at schachtspindle.com to be entered into a drawing to win a Schacht Lilli Loom. Their newsletter includes free patterns, product updates and Schacht news.
+++++
To get the full show notes for this episode visit Craft Industry Alliance where you can learn more about becoming a member of our supportive trade association. Strengthen your creative business, stay up to date on industry news, and build connections with forward-thinking craft professionals. Join today.