Episodes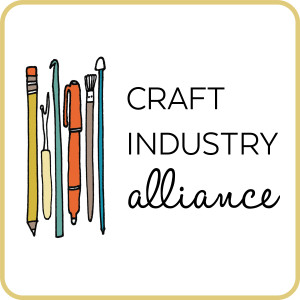 Monday Feb 15, 2021
Monday Feb 15, 2021
 On this episode of the Craft Industry Alliance podcast, we're talking about building a career bringing people together through yarn with my guest Shelley Brander.
After a successful career as a copywriter and broadcast producer, creating campaigns for brands like AT&T and Hard Rock, Shelley Brander followed her passion and started an improbable "side hustle"—she opened a local yarn store. She and her team of Loops Troops have since grown Loops into a global brand that's on the forefront of the modern maker movement, and includes LoopsLove.com, LoopsClub.com and Knit Stars, a global, online learning adventure. She's on a mission to Knit the World Together. Her second book, Move the Needle: Yarns from an Unlikely Entrepreneur is a Wall Street Journal best-seller. She lives in Tulsa with her husband and at least three dogs, and has three very creative, grown children.
+++++
This episode is sponsored by Esther's Fabrics. Esther's Fabrics is located on Bainbridge Island, just a short ferry ride from Seattle. Since 1959, Esther's has offered old fashion service with a modern sensibility. They offer a range of sewing and crafting supplies including modern quilting cottons, gorgeous apparel fabric, knitting yarns and embroidery supplies and more. They buy what they love, and they think you'll love it too. Esther's is also online at esthersfabrics.com.
+++++
To get the full show notes for this episode visit Craft Industry Alliance where you can learn more about becoming a member of our supportive trade association. Strengthen your creative business, stay up to date on industry news, and build connections with forward-thinking craft professionals. Join today.