Episodes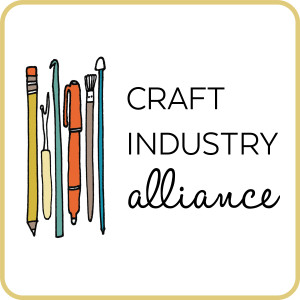 Monday Apr 19, 2021
Monday Apr 19, 2021
On today's episode of the Craft Industry Alliance podcast, we're talking about creating an inclusive craft community with my guest Cecilia Nelson-Hurt.
Cecilia is a proud Afro Latina who was taught to crochet as a child by her Grandma Sophie and learned to knit many years later. Known to many in the fiber community as 'Creative Ceci,' she is a global knitting and crochet enthusiast. Ceci is a Diversity & Inclusion practitioner for global brand L'Oreal and has over 15 years' experience developing and executing initiatives to create an equal opportunity workplace. She leverages her training and experience as a speaker at many fiber events and is also an inaugural member of the 'Vogue Knitting Live!' Diversity Advisory Council and on the Board of Knit the Rainbow, an organization founded to provided knitting garments, crafting instruction and support to homeless LGBTQ+ youth.  Ceci loves to travel and ensures she visits a yarn shop wherever she goes. To date she's visited over 150 shops both across the USA and internationally.
+++++
This episode is sponsored by Digits & Threads, the member-supported online magazine for Canadian fibre and textile arts. Digits & Threads is the member-supported online magazine for Canadian fibre and textile arts. No matter where in the world you are, there's something crafty in the Great White North for you. Use the code ALLIANCE for 10% off your first year at digitsandthreads.ca.
+++++
To get the full show notes for this episode visit Craft Industry Alliance where you can learn more about becoming a member of our supportive trade association. Strengthen your creative business, stay up to date on industry news, and build connections with forward-thinking craft professionals. Join today.