Episodes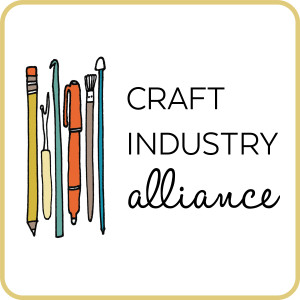 Monday May 03, 2021
Monday May 03, 2021
On today's episode of the Craft Industry Alliance podcast, we're talking about sustainable fashion with my guest Katrina Rodabaugh.
Katrina Rodabaugh is an artist, author, and slow fashion advocate. Her work examines social and environmental issues through craft techniques like hand-stitching. Since 2013, she's focused on sustainable fashion by using mending, natural dyes, and redesign in her fiber arts studio. She teaches classes, designs and makes goods for her online shop, and writes books including her newest, Make Thrift Mend. Katrina currently lives in the Hudson Valley of NY with her husband, two sons, nine chickens, hive of honeybees, and many dye plants. 
+++++
This episode is sponsored by Craftsy. Whether you're new to making, or looking to advance skills in a favorite hobby, Craftsy is the place to learn.  
With over 1,500 classes, there's something for everyone, from knitting and sewing, to baking and cooking, gardening, embroidery, quilting and more!  
Visit CraftsyOffers.com today and get a full year of Craftsy Premium Membership for just $3! That's 97% off the regular price! Start turning ideas into projects you can be proud of. 
+++++
To get the full show notes for this episode visit Craft Industry Alliance where you can learn more about becoming a member of our supportive trade association. Strengthen your creative business, stay up to date on industry news, and build connections with forward-thinking craft professionals. Join today.