Episodes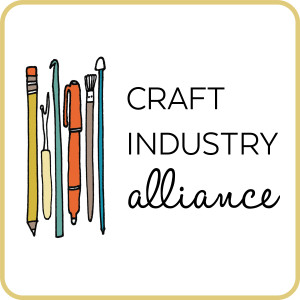 Monday Dec 13, 2021
Monday Dec 13, 2021
On today's episode of the Craft Industry Alliance podcast, we're talking about creating craft studios for kids with my guest Nicola Day, owner of the kids' crafts studios, HipStitch.
Nicola has been sewing since she was 11 years old when she learned to sew at school. Sewing has always been part of her life. In college, sewing for people helped her to make money to support herself.
After college, she designed a line of pocketbooks and sold them all over the US in boutiques.
When her daughter was born, she wanted her to be as passionate about sewing but found there was no studio in my town and so she founded Hipstitch, a sewing and craft studio for children in Newton, Massachusetts.
HipStitch has been in business now for 12 years, opening its second location in Wellesley and a third location is due to open in January in Brookline. HipStitch has expanded its offerings to include knitting, crochet, and fiber arts as well as their own DIY hand and machine kits to create at home. In addition to offering classes at their studios, they offer the program offsite to 15 schools in Newton, Wellesley, Weston, Cambridge, and Brookline.
+++++
This episode is sponsored by Divine Social. Divine Social is a marketing agency that helps eCommerce stores who sell to makers, creators, crafters, artists & DIY enthusiasts.  They are behind some of the biggest brands in the creative industry, responsible for strategies to move your online traffic from prospects to buyers to raving fans.  The team at Divine Social is offering a customized review of your shop to help you uncover what's keeping you from selling more. Go to divinesocial.com/cia for more details. 
+++++
To get the full show notes for this episode visit Craft Industry Alliance where you can learn more about becoming a member of our supportive trade association. Strengthen your creative business, stay up to date on industry news, and build connections with forward-thinking craft professionals. Join today.