Episodes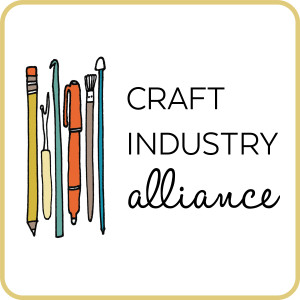 Monday Aug 15, 2022
Monday Aug 15, 2022
On today's episode of the Craft Industry Alliance podcast, we're talking about quilting and teaching with my guest, Sandra Lee Chandler.
Sandra embarked on her teaching career 38 years ago at Santa Ana Community College. She now teaches at many national shows including Quilt Canada, Stitches West, QuiltCon, Festival of Quilts, and Squam, as well as teaching a weekly virtual quilting class through Saddleback Community College. Sandra's work has been published in numerous magazines and she has made several television appearances as well that have helped to launch her career to new heights.
Sandra's core materials for quilting are thread and fabric, however, she often employs recycled denim, yarns, dyed fabrics, and stamps to transform the ordinary into the extraordinary.  Sandra is especially known for her repurposed denim quilts and wearable art quilted garments.
+++++
This episode is sponsored by Craftsy. Whether you're new to making, or looking to advance skills in a favorite hobby, Craftsy is the place to learn. With over 1,500 classes, there's something for everyone, from knitting and sewing, to baking and cooking, gardening, embroidery, quilting and more!  
Visit CraftsyOffers.com today and get a full year of Craftsy Premium Membership for just $3! That's 97% off the regular price! Start turning ideas into projects you can be proud of. 
+++++
To get the full show notes for this episode visit Craft Industry Alliance where you can learn more about becoming a member of our supportive trade association. Strengthen your creative business, stay up to date on industry news, and build connections with forward-thinking craft professionals. Join today.