Episodes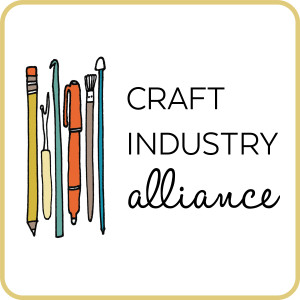 Monday Oct 17, 2022
Monday Oct 17, 2022
On today's episode of the Craft Industry Alliance podcast, we're talking about building a yarn business with my guest Amy Small.
Amy is a business owner, hand spinner, yarn lover, obsessive knitter, and podcaster. Along with making things, she's passionate about creative small businesses and yoga! At the heart of her business, Knit Collage is the idea that making things makes us better. This might look like more creativity and confidence or patience and peace in your daily life. In a nutshell, it's not just about the yarn - it's about finding something that helps you and makes you feel like your most authentic, best self!
+++++
This episode is sponsored by Cooperative Press. Cooperative Press has been publishing exciting knitting books by talented independent authors for over a decade. Founder Shannon Okey got tired of trying to figure out why she earned next to nothing on every book she wrote for other publishers, so she changed the rules of the game. Cooperative Press authors earn a significantly higher royalty AND get greater creative freedom to produce the kinds of books knitters want to read… not just another garter stitch scarf book. Find them at cooperativepress.com! Use the code ABBY for 20% off.
+++++
To get the full show notes for this episode visit Craft Industry Alliance where you can learn more about becoming a member of our supportive trade association. Strengthen your creative business, stay up to date on industry news, and build connections with forward-thinking craft professionals. Join today.