Episodes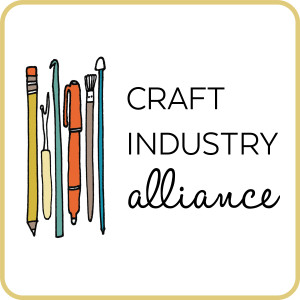 Monday Aug 18, 2014
Monday Aug 18, 2014
On today's episode of the Craft Industry Alliance podcast I chat with Amie Plumley who is the co-author of Sewing School and Sewing School 2. Both books are excellent resources for teaching children to sew. Jean Van't Hul is the author of the blog and book, The Artful Parent. She is passionate about helping people find inspiration and encouragement in making art with children, whether at home or in the classroom. In this episode of the podcast we talk about creating open-ended projects, controlling the mess, helping everyone feel comfortable being creative, and dealing with frustration and self-doubt among young artists. Amie, Jean and I also recommend our favorite art supplies and creative toys for children and adults.
Please note that this show used to be called the While She Naps podcast. The name has changed, but the content and host have stayed the same.
To get the full show notes for this episode, visit Craft Industry Alliance where you can learn more about becoming a member of our supportive trade association. Strengthen your creative business, stay up to date on industry news, and build connections with forward-thinking craft professionals. Meet with show host, Abby Glassenberg, each month for our Craft Business Roundtable, get access to courses and webinars taught by industry leaders, and much more.