Episodes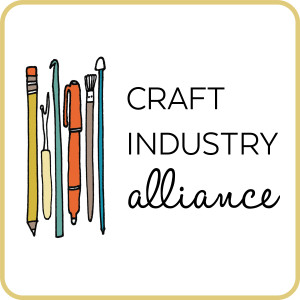 Monday Jul 18, 2016
Monday Jul 18, 2016
On today's episode of the Craft Industry Alliance podcast we're talking about craft book publishing with my guest, Amy Marson. Amy is the publisher at C&T publishing which also includes the Stash Books and FunStitch Studio imprints. We discuss how to pitch a craft book, how C&T markets new titles, Amy's position on advances and how a book can fit into an author's larger goals. And, of course, I ask Amy to recommend great stuff she's enjoying right now.

Check out C&T online at http://www.ctpub.com/ and on Instagram at https://www.instagram.com/ctpublishing/

+++++

This episode is sponsored by QuiltWoman. QuiltWoman.com is your source for quilting and sewing patterns offering over 10,000 items by over 270 designers to retail and wholesale customers. Wholesale customers enjoy no minimum order and free U.S. shipping with a $60 order. Use the code ABBY at checkout to receive 10% off your order.
+++++
Please note that this show used to be called the While She Naps podcast. The name has changed, but the content and host have stayed the same.
To get the full show notes for this episode, visit Craft Industry Alliance where you can learn more about becoming a member of our supportive trade association. Strengthen your creative business, stay up to date on industry news, and build connections with forward-thinking craft professionals. Meet with show host, Abby Glassenberg, each month for our Craft Business Roundtable, get access to courses and webinars taught by industry leaders, and much more.