Episodes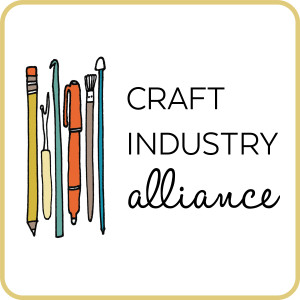 Monday Jan 16, 2017
Monday Jan 16, 2017
On today's episode of the Craft Industry Alliance podcast I've asked quilter Thomas Knauer to talk about the state of the quilting industry right now. Knauer is an academic as well as an award winning quilter and he views the industry in a way that I feel is unusual and thought-provoking. He talks about the relationship between the quest for perfectionism and quilting and how that leads to consumerism. Thomas also feels that "the quilting industry has nothing to do with quilts," a statement I ask him to unpack for us. Finally, Thomas shares a new model for local quilt shops going forward - one that I've never heard before and that definitley made me think. I hope this interview prompts some new ideas to circulate as the business of quilting changes.
+++++
This episode is sponsored by Craftcation. If you're maker, blogger or creative business owner Craftcation Conference is the perfect place for you to get all the tools and resources you need to start the business of your dreams, take your existing business to the next-level, make life-long friends and build your community, and discover or rediscover your inner artist and crafter.

Come to Craftcation: Business and Makers Conference on April 27-30 2017 in Ventura, California for four life-changing days of 80+ hands-on DIY craft workshops and business classes as well as special events like happy hour, keynote dinner, morning yoga, a dance party and more.

Craftcation sells out every year, so don't miss this chance. Go to dearhandmadelife.com and use the code: whileshenaps to get $20 off and register for four days you'll never forget.
+++++
Please note that this show used to be called the While She Naps podcast. The name has changed, but the content and host have stayed the same.
To get the full show notes for this episode, visit Craft Industry Alliance where you can learn more about becoming a member of our supportive trade association. Strengthen your creative business, stay up to date on industry news, and build connections with forward-thinking craft professionals. Meet with show host, Abby Glassenberg, each month for our Craft Business Roundtable, get access to courses and webinars taught by industry leaders, and much more.